2017 In Review
WOAH. Looking back on this year in picture form has me truly grateful. Y'all, you may not know this but this was my first "official year" in business. It was the first year I had a vision for what I wanted to do. A couple of years ago I sat completely overwhelmed with life and what direction to take. In one of those conversations with God, I sat at the kitchen table and said, "What do I do now?" In the way the Holy Spirit moves, he began dialoguing with me. I saw how he'd been putting photography in my lap ever so gently time & time again, but I'd make every excuse NOT to need it or pursue it. The risk was all-too-high. But there he was again, showing me he's in this & has something in it for me, too. So I said, "Okay, Lord, if you're here, I'm here, too. You make this what you want." And on our journey began.
It took a year of consistent second shooting to gain my bearings, but as I looked ahead to 2017 I realized I had a foundation to begin really pursuing a known direction with my photography business. Let me take a second to reach back into years past and thank my lucky stars for the people who taught me those first steps and got me on my own two feet.
Lauren Carnes. GIRL, this blog post can't contain the words of gratitude I have for you! One of the first things I realized I needed to do was second shoot... a lot. And hopefully with the same person consistently. So I went onto a local stylist's Instagram page in 2015 and started looking for photos that resonated with me. After scrolling and clicking on several photos that were all taken by Lauren, I sent her a random email explaining who I was and what I was hoping to do with my next year. Not long after, we Facetime chatted, she blindly had me along to second shoot her last wedding of the year, and I ended up spending two years second shooting with her & learning from her. Past that, I found such a dear & genuine friend in her. She is a rock of an encourager, an open book full of wisdom, and a truly joyful, crazy-talented person who is so inspiring to be around!
Anna Shackleford. I met her back in college when the owner of the salon I was working at suggested we meet for coffee. It was my first photo related coffee date, and she was the sweetest girl I could have crossed paths with. That one day over coffee was such an encouragement to me, and I had no idea it was a beginning step in what would years later become my career. Anna took me on when I was struggling to know what to do with photography & weddings... really with life in general. I became her office assistant just before beginning my pursuit of a business. I saw how organized her business was and realized this is WAY more than just taking good photos on a Saturday. The way she uses her business as a ministry taught me what it looks like to do something to the glory of God. You can love Jesus and love others anywhere you are.
Noi Tran. I met Noi at a Tuesdays Together meeting in Atlanta and later reached out about second shooting. Somehow she took that and ran with it and straight up mentored me. She had me along for a styled shoot to gain exposure, met with me over coffee to talk real life business strategy (seriously, one of the most beneficial conversations I've had to date), looked at my editing style to help me consciously decide what I did and didn't want my style to look like, and even set up a styled shoot for me to work. She later took my first headshots that are still on my site & social media profiles. Noi helped me get down to business, and she pursued me. When I needed to do something, she stayed after me until I did it. She made me believe in myself.
Kadie Smith of Dropcap Design. I won a Giveaway for branding and logo design. I actually won something, and not just anything but the one thing I realized I would need very soon! What a blessing this experience was! Kadie & Alli gave of their time & talent to get my online presence up to par with the direction I was heading. They were honest with me about what I said I wanted & how it reflected in the design choices I was making. They gave organization to the chaos of creative choices going on in my head. Don't believe me? Scroll through my instagram and notice the not-so-subtle shift in my style. I ditched what wasn't working and had the courage to choose what I wanted because they helped me see my brand for what it could be.
Becky Casto. Lauren put me in touch with one of her best friends to second shoot some. One weekend in St. Simons in 2016 I told Lauren I realized I'm wanting to broaden myself to bigger markets with photography. I realized over the year that my dream couple chose intimacy & adventure to the backdrop of their wedding day, and I wanted to work toward creating these experiences for my business in the coming year. I said to her that as I build I may as well do it in the best place I know-- like New Zealand. She laughed and said that was interesting, because I would be second shooting with Becky the following weekend, who began her photography business in New Zealand. Becky was a gift from God at just the right time. She gave me all sorts of insight and ultimately helped me wrap my brain around the possibility of doing the impossible- moving to New Zealand and seeing if I could gain some kind of momentum there. She also gave me insight into a business that focused on elopements and adventurous weddings near and far.
OKAY, I'm crying now. The Lord has been so good to me. He truly has been here, and he's given me people when I need them who have offered so much to me being where I am today. The ladies above are all professionals who are Killin' It in what they do. I am so humbled to have had their time & friendship, and I am ever-eager to be just a blip of a blessing they have been to me!
Now... onto 2017.
Weddings.
I was able to be a part of six beautiful weddings this year. I began building a place for my business in my home state of Georgia, but I also was able to shoot my first elopement in the mountains of North Carolina!! My couples this year were the biggest blessing of this journey. They encouraged me SO much by entrusting me with their most important day together yet. They put me on the map and let me show others what it looks like for me to capture a wedding day. And seriously they were the happiest of people! I know it was their wedding day, but for real... I couldn't have asked for better couples. I am so grateful to each and every one of y'all! Because of their decision to choose me as their photographer, they blazed a trail, and I have some incredible opportunities with amazing couples this coming year!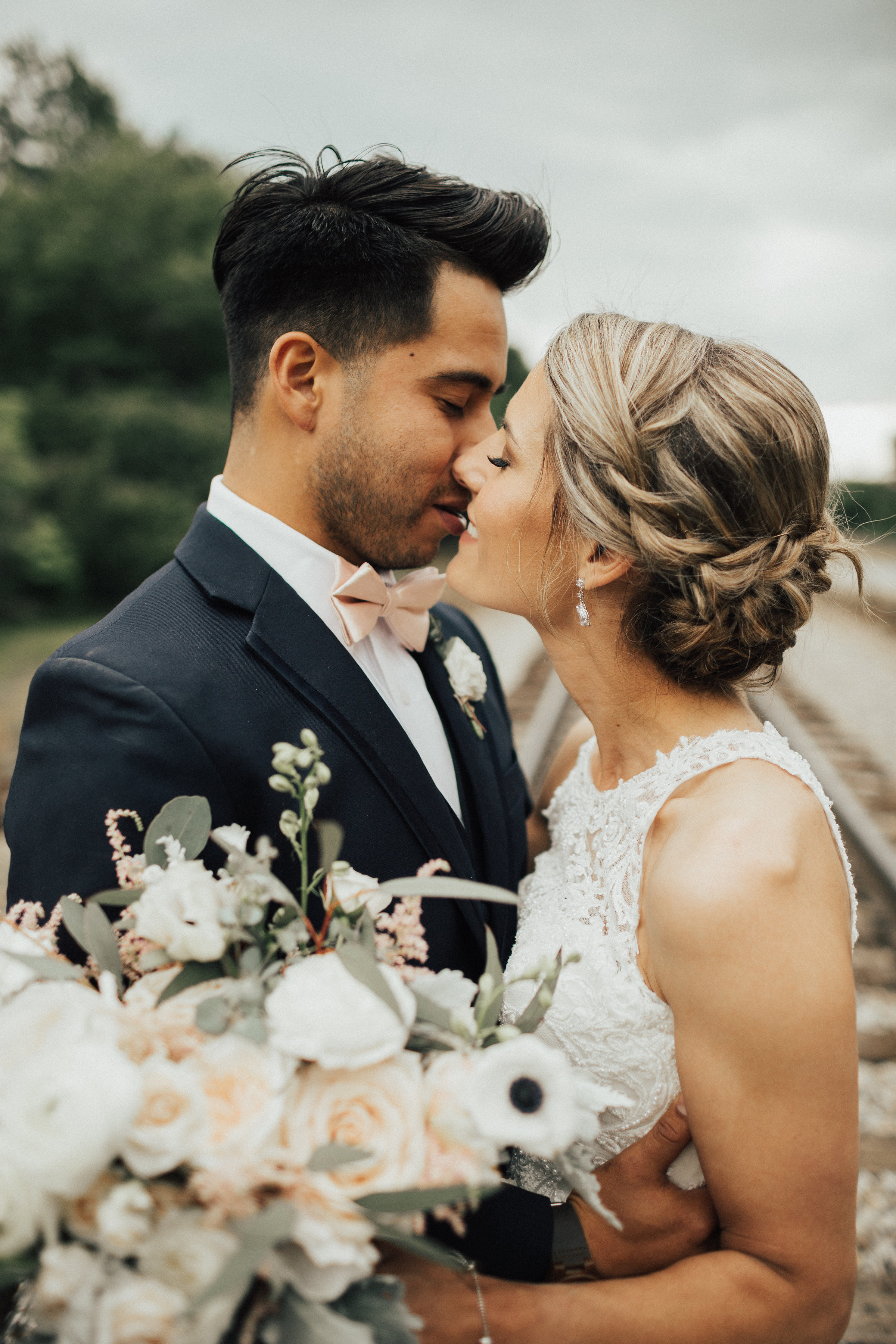 Couples.
Whew, I loved my couples this year! They took me all over the place to capture their love, and I had so much fun with them. From Florida, Utah, Nashville, ITALY, Chattanooga, Charleston, and all over Georgia... I had a blast running around! I was able to take a peek into life as a traveling wedding & couple's photographer with them. I seriously loved EVERY second of it. I was able to shoot my first In Home session with a couple in their first year of marriage, which was a dream. Spending time with couples in different seasons of their relationship --for engagements, anniversaries, or just because they love each other-- is the most fun way to celebrate who they are and what their love means to each other. Thank y'all from the bottom of my heart for roaming near & far with me!
Travel.
I had two incredible experiences this year. I never thought I'd get the chance to take these on, let alone in one year! My hike on the Camino and my trip to New Zealand have me spilling over with gratitude for this life I've been given. What a sweet journey it's been with my Jesus!
The Camino de Santiago.
Summer of 2016 I decided I wanted to hike the Camino after reading a book my daddy had laying around at the lake. To be fair, I read a book about the Appalachian Trail beforehand and wanted to do that, but the Camino, with its daily provisions of indoor sleeping arrangements and food, sounded more feasible for this novice hiker. So in February of this year my mama and I set out to complete the 560 mile trail beginning in Southern France & ending on the Coast of Northwest Spain. It was a challenge for sure! On every level I was pushed and tested. But what a treasure! I made a few incredible friends along the way. I felt community for the first time in a long time, which was like water to this thirsty soul. It was a breather, the end of one season & the beginning of a new one. In a way, I was selling out to the new adventure God had placed before me, recognizing it as the only & best path.
New Zealand.
I'd move & never come back if I could convince my family to go with me. It was everything I could have hoped for and more. I still owe a post to this blog for my trip in its entirety, but for now let me just say New Zealand is a dream come true. When I was finishing my degree in photography, living for a semester in Guatemala, I made this little proclamation I hoped God could hear. "I will be in New Zealand one day." I was surrendered to his timing on it, but my faith was big enough for it. I just knew truth resonated within my statement. Fast forward to Becky, whom I mentioned above. She was the not-so-coincidental key to making this dream a reality. What I saw as an impossible feat, she had already conquered. Her confidence in my ability to tackle New Zealand, too, was a bit overwhelming, because I wasn't so sure. But after a year of praying, saving up money, and wondering what the heck I was thinking, I got home from the Camino and booked my flight for the fall. I spent two and a half months in this gorgeous place, exploring & gaining my bearings for a hopeful return in the coming wedding seasons. I'll tell more about it in the post dedicated for my experience there, but GAH. Forever grateful for this opportunity. It was a big 'ole kiss on my forehead from God.
Welp, that's 2017 in a nutshell. There are so many details & little miracles, it would take pages and pages to tell it all. I am so pumped for the coming year and what it might hold. What an incredible start to this journey!